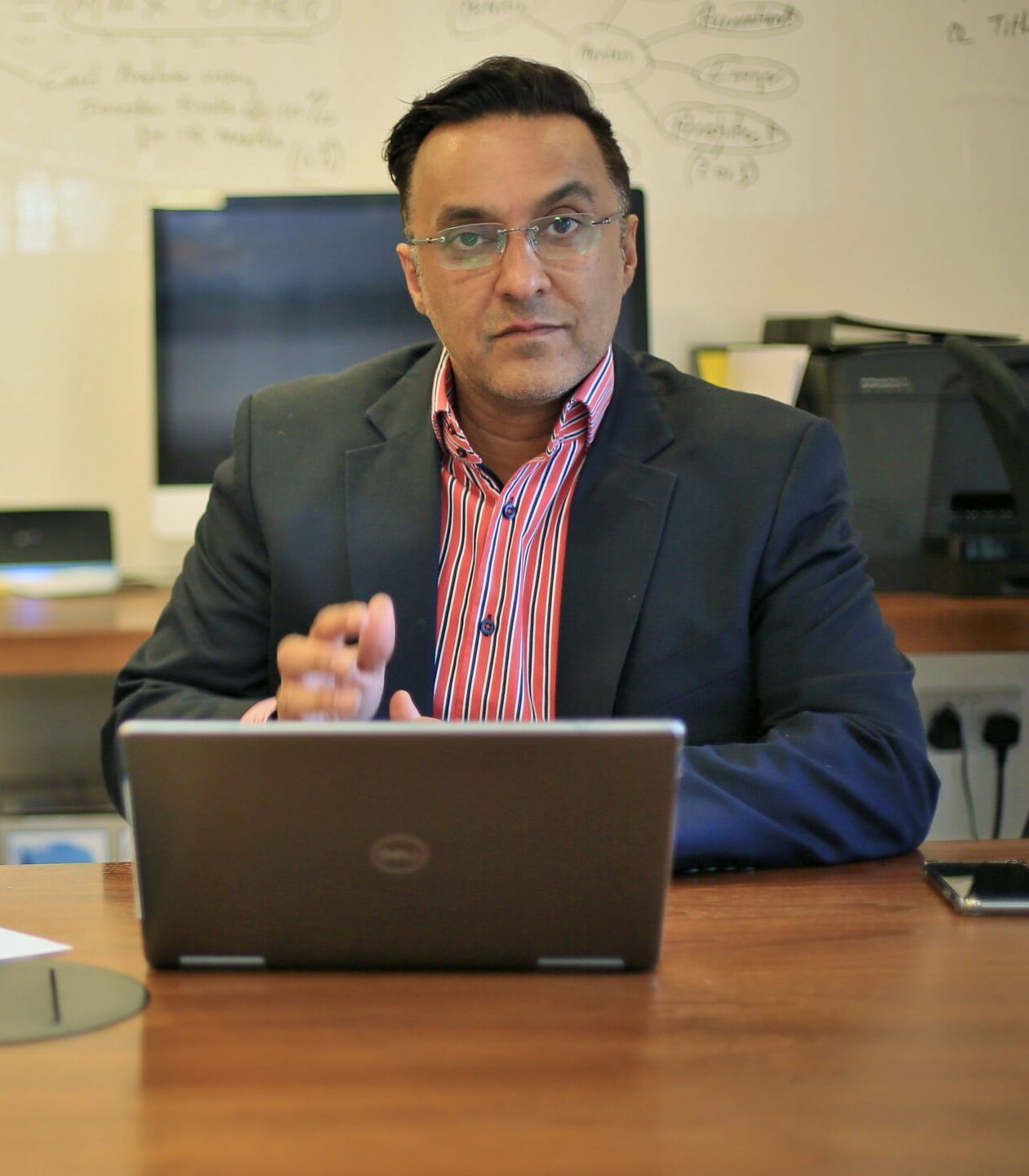 After graduating as a Pharmacist Romey began his career in the Pharmaceutical industry in sales and marketing and eventually into management. During this time, he obtained an MBA from Nottingham University which marked the start of his entrepreneurial journey.
Romey has a vast range of business experience with successful enterprises in Europe, UK and in Asia spanning almost 20 years. He is very involved in the operational & technical aspects of business. His key skills are negotiation, finance, sales, and business development.
Romey's property journey began in 2001 and has been instrumental in developing a property portfolio that is now worth more than £10 Million with equity more than £3 Million. He is also Care Quality Commission (CQC) accredited and runs a successful Dementia Care Home in Cumbria since 2007. Romey has a very "hands on" role with every project, working and communicating with all key personnel involved. He is actively involved throughout the life cycle of projects and his trouble shooting skills are often deployed especially in challenging situations to ensure the project is successfully completed on time and on budget.
Romey focus is on developing creative strategies in residential and commercial asset classes by redeveloping, restructuring or repurposing properties in specific geographical areas. This significantly enhances the value and income potential of the asset. He is a numbers guy and reverse engineer's all his projects incorporating various contingency and unexpected scenarios in the spreadsheet. Transparency, consistency, and communication are key attributes he delivers to all stakeholders.
His hobbies include travelling, boxing, and cycling. His vision is to help improve the quality of living   standards for the vulnerable people in society by encompassing modern construction methodologies and technology.
In addition to being an accomplished Property Developer and investor Manni is an author of two successful books 'Cash Rich Time Rich', and 'Property Investors Property money making Secrets.
Manni was on a mission to achieve financial independence, which she feels has been realised due to her sheer determination, passion for Property & never give up attitude. A passionate mum of two teenagers she finds motherhood very fulfilling.
Manni obtained a first-class honours degree in Bachelor of Science (BSc.) and went on to complete 10+ years as an I.T consultant. Her strengths lie in being an excellent team leader who thrives best from a goal-orientated strategy. Her I.T. career has help Manni be persistent, targets & deadline driven, have an overall vision for the business, list-making and planning her day to get most of her productivity.
My role in the CPG business consists of systemising the business, producing and update the Standard Operating Procedures (SOP), updating compliance procedures, create & review business vision and strategy, investor relations, business I.T, systemisation, sourcing deals, marketing, deal appraisals, relationships with agents, and power team, the legal design, finance and planning team. As a deal maker Manni is focussed on appraising sites, deal appraisals, reaching out to vendors directly and creating long term working relationships with investors. Her hobbies include music, dancing, travelling, walking, meditating, socialising and being spiritual.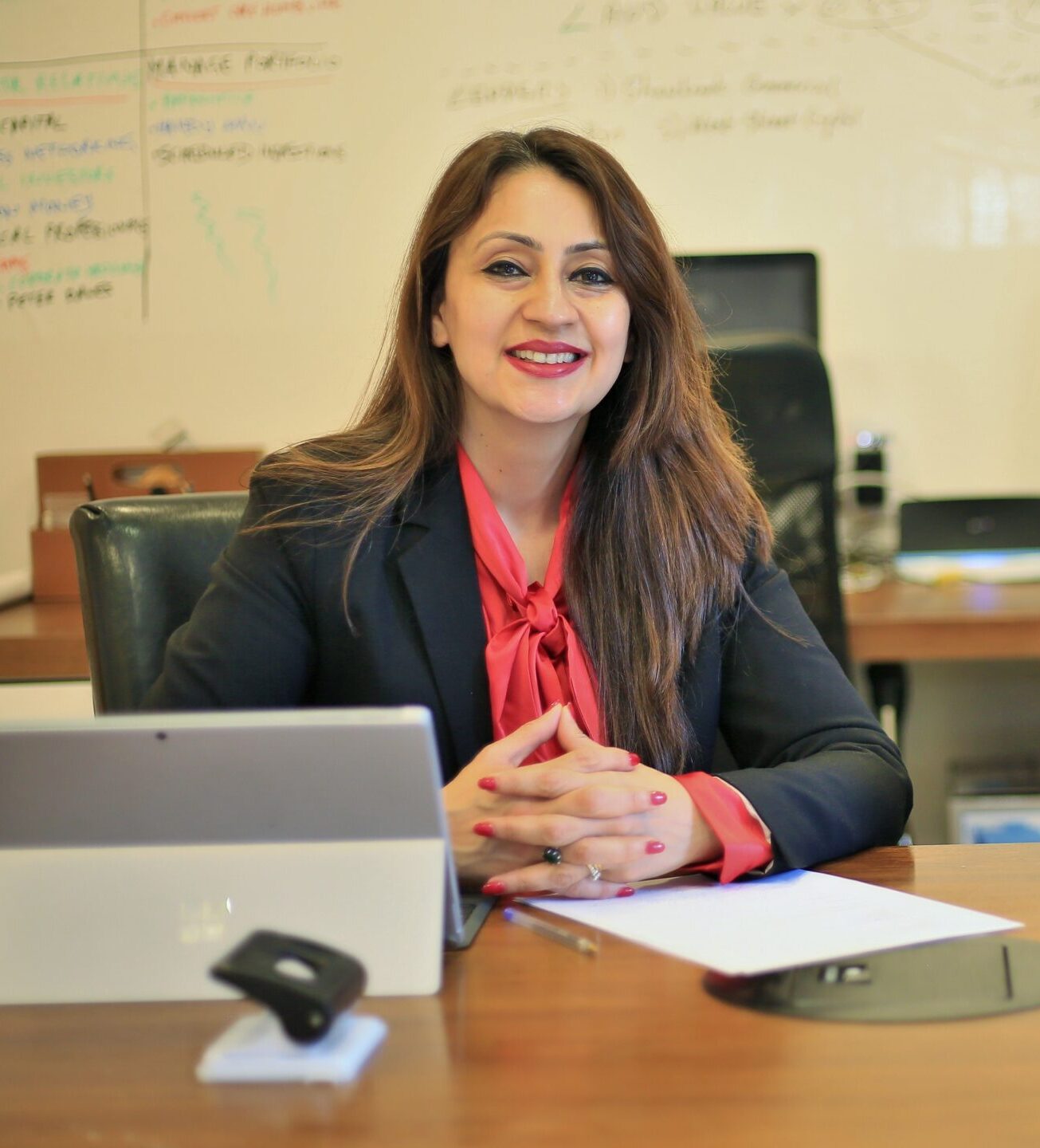 Manni is the Data Protection Officer (DPO) for the business, which is registered with the Information Commissioners Office (ICO). We ensure that all the data we collate, and process follows GDPR guidelines. We are responsible landlords and have been a member of the Residential Landlords Association since 2015.
Credit report
We can provide a copy of Experian reports for Romey and Manni Chopra on request.
All CPG business data is stored on the OneDrive cloud and organised in specific folders including our operational manuals, legal contracts, and property documentation which formulate our Standard Operating Procedures (SOPs) which we review and update on an ongoing basis. Romey and Manni will cover for each other's role in the business if one of us are forced to discontinue due to ill-health or personal reasons. We are exploring key-man insurance policy.
Training, affiliations, memberships
We believe that learning never stops, especially in Property where the economy and politics often dictate the challenges and opportunities. Recently we had two articles published in Property Investor News (PIN).
We are members of the Trusted Land Property Developers directory & have been shortlisted and accredited as a Real Developer 2020 providing evidence of our track record, experience, openness and strong reputation.
Honesty
We believe in an open, sincere, and fair working relationship with our staff, power teams & property community.
Sustainability
Our aim is to use eco-friendly materials, reduce energy bills for our consumers and make a positive contribution towards the U.N. global carbon neutral target by 2050.
Integrity
We treat all businesses and professionals with integrity.
Community
All our new developments are designed with ample outdoor and amenity spaces to promote community living.
Abundance
We are generous with sharing our insights, knowledge, expertise, to collaborate as we believe there is plentiful.
Giving back
We donate 1% of all our profits to multiple charities; Save the Children, British Red Cross, Sightsavers, WaterAid, Help the aged.
The next three to five years from 2020 – 2024 will be more of a buy and hold strategy because the property prices will at best stagnate and worst case may drop around 10-15% in the South east. We buy sites that we can 'add value', either through planning permission or by adding extra units / rooms to an existing scheme.
We will focus on the following strategies following Covid19 business review.
New build: To 'add value' by buying land without planning or with potential to uplift, secure planning permission and build schemes up to 30-units. We build mixed-use scheme and residential schemes. The exit strategy is to part sell and part rent.
Commercial to residential conversions: To convert vacant commercial buildings to residential or mixed-use using new and existing permitted development rights. The exit strategy is to part sell and part rent.
All our projects so far have mainly been in home counties of Berkshire, Buckinghamshire, and Hertfordshire. We will also explore Surrey and greater London boroughs of Hillingdon, Harrow, Hounslow, Ealing, and Richmond. We focus on appraising deals in the South East with a minimum of 25% Return on Cost (ROC).
We work passive investors on a loan basis and active investors who can bring in relevant experience. We want to build long-term relationships with investors who have the right mindset and attitude towards property development. 
There are FOUR types of funding opportunities we provide our investors.
The Chopra Property Group Investment offering
Project specific
A secured LOAN.
6-10% interest rate
12 to 24 months
Hands OFF
Minimum investment is £25,000.
No property expertise required.
Security is subject to amount investment (1st, 2nd charge and Personal Guarantee).
Monthly or quarterly interest payment options available.
Project specific.
A joint venture
Shared risk and reward
Up to 50% profit share.
Minimum of 2 years
Hands On (type of skills?)
Minimum investment is 50% of cash funds required.
Cash plus
Min £100k
Not project specific.
Loan to grow the business.
Funds will be allocated to a variety of projects.
Fixed 6-8% interest rate.
Hands OFF
Minimum term of 2 years
Minimum investment is £25000
No experience required.
Monthly or quarterly interest payment options available.
Understand your requirements
Create a bespoke solution
Develop a long-term working relationship
Hands ON/OFF option available
Equity and Debt options available.
Experience may be required.
COMMUNTIATION WITH INVESTORS All potential investors must register and self-certify as a High Net worth Individual (HNWI) to qualify investing with us. If an investor express interest to invest in our business and/or projects, they will receive a copy of the executive summary, company profile and completed projects/case studies. Typically, we will reach out to our registered investors once a month with our networking event details and ad-hoc if we are seeking funding for a specific project. Registered investors are also invited to visit our completed projects and sites in construction. During a project we will send monthly project updates and site visit dates that investors can attend. After a project has completed, we stay in touch with our registered investors to keep them informed of our pipeline and suitable investment opportunities. They are also invited to attend our events. INTERESTED IN FINDING OUT MORE?